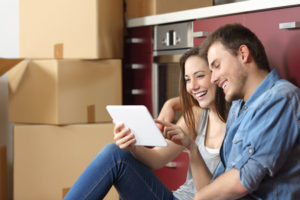 We all know the purposes of health and life insurance, but what about title insurance? When buying or selling a home, title insurance is an important factor that shouldn't be overlooked. In fact, it is an essential component of the home buying process thanks to the protections that it provides. Here's everything you need to know to be an informed buyer.
Title Insurance Guarantees Your Home Is Actually Yours
A home cannot be transferred into your name without a clear title. The title is a document that grants you ownership to the land and the rights to modify or transfer what you own. Unfortunately, the process of passing the home's title from owner to owner can get complicated.
There is always a chance that your seller actually lacks free and clear ownership of the house and property. If you unknowingly purchase a home that does not have a clear title, you could lose everything, including your investment and the home itself. Title insurance is a form of indemnity insurance that prevents this nightmare from happening to you. Read more
http://www.benefittitle.com/wp-content/uploads/2014/03/logo.png
0
0
Benefit Title Services
http://www.benefittitle.com/wp-content/uploads/2014/03/logo.png
Benefit Title Services
2018-09-20 09:41:56
2018-10-03 09:51:57
Title Insurance: What You Need to Know