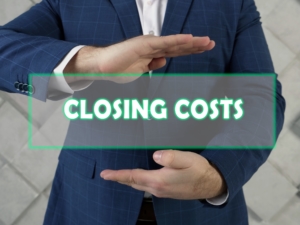 When buying a home in the state of Florida, it is important to be aware of the closing costs that will be associated with the purchase. These costs can vary depending on the property, but there are some ways that you can reduce them. In this blog post, we will discuss some of the most common closing costs in Florida and how you can save money on them.
Review the Loan Estimate Form
The Loan Estimate form is a document that you will receive from your lender after you have applied for a mortgage. This form will itemize the closing costs associated with your loan. It is important to review this form carefully and make sure that you understand all of the fees that are being charged. If there are any fees that you do not understand, be sure to ask your lender for an explanation.
Be Open to Negotiating with the Seller and Lender
Another way to reduce closing costs is to ask the seller of the property to pay some or all of the closing costs. This is known as a seller concession. In most cases, the seller will only be willing to pay a portion of the closing costs, but it is still worth asking. You can also try to negotiate with your lender to get them to lower or waive some of the fees that they are charging. Every little bit helps!
Take Advantage of Financial Programs and Incentives
There are some lenders who do not charge closing costs, or who offer low closing costs loans. This is definitely something to look into if you are looking to save money on closing costs. There are also some financial programs and incentives that can help with closing costs. Several programs are offered by the Florida Housing Finance Corporation. 
Protect Yourself in the Long Run with Title Insurance
Title insurance is one of the most common closing costs in Florida. This insurance protects the holder in case there are any problems with the title to the property in the future. Title insurance can save a home buyer thousands down the road if a title dispute is made. The cost of title insurance can vary depending on the company that you use, so it is important to shop around and compare rates.
Title Insurance for Homebuyers in Central Florida
For the highest quality title services and best customer service in Florida, look no further than Benefit Title Services in Tampa. Contact us at (800) 237-9190 or contact us online to get started today!
https://www.benefittitle.com/wp-content/uploads/2014/03/logo.png
0
0
bestedge
https://www.benefittitle.com/wp-content/uploads/2014/03/logo.png
bestedge
2022-06-10 05:39:31
2022-06-25 05:41:45
How To Reduce Closing Costs?