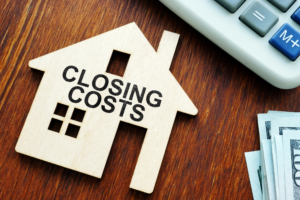 Whenever you buy a home, many pieces must come together for the property to be appraised, sold, and transferred to a new owner. While you may only communicate with your realtor and a representative from your lender, many professionals are working behind the scenes to make sure the home buying process goes smoothly. Closing costs cover all the fees these professionals charge for their services.
Since closing costs is a blanket term that covers a variety of different fees and charges, there's no way to give someone a definite answer as to how much their closing costs will be until they actually close on the property and sign all of the required documents. However, lenders do try to be transparent about estimated closing costs by providing all mortgage applicants with a Loan Estimate (formerly known as a Good Faith Estimate) a few days after submitting an application. This Loan Estimate will list all the expected closing costs associated with the prospective mortgage loan. The Loan Estimate is the best tool available for estimating your closing costs so you can budget appropriately.
Just prior to closing on your new property, your lender or the real estate attorney will provide you with a final summary of your mortgage loan terms, which includes a final figure for your closing costs. Compare these final numbers with that initial Loan Estimate you were provided. If the numbers are way off, ask your realtor or lender for clarification as to why. Many factors can change the number of your closing costs, but mistakes can also happen, so always double-check.
Closing costs will be different for each real estate transaction. The exact fees and charges that apply to your situation won't apply to everyone. However, most closing costs contain some combination of the following items and services:
Application fee

Attorney fee

Closing fee

Courier fee

Credit report fee

Escrow deposit

Flood determination and monitoring fees

Homeowner's insurance prepayment

Title insurance (lender and owner)

Inspections (lead paint, pests, plumbing, electrical, etc.)

Discount points

Origination fee

Prepaid daily interest charges

Private mortgage insurance (PMI)

Appraisal fee

Property tax

Real estate commissions

Rate lock fees

Recording fee

Survey fee

Tax monitoring fees

Tax status search fee

Title search fee

Transfer tax

Underwriting fees

Homeowner Association (HOA) fees
There can be many other fees included in the closing costs other than those listed. Certain types of mortgage loans require other closing costs, such as mortgage insurance premiums for FHA loans or funding fees for VA loans.
Closing costs average 3-6% of the property's purchase price and are typically due at closing in the form of a cashier's check.
Once you have a better idea of how much your closing costs will be, you can make a more educated decision about which properties you can afford. If you are buying or selling a home and want to save money on closing costs, trust your real estate transaction to the closing experts at Benefit Title Services. In addition to top quality title search and insurance services, we can also eliminate many of the fees commonly associated with closing costs, saving our customers hundreds of dollars on average. Call us at (855) 464-3227 or contact us online to find out how we can handle your closing quickly and conveniently.
https://www.benefittitle.com/wp-content/uploads/2014/03/logo.png
0
0
bestedge
https://www.benefittitle.com/wp-content/uploads/2014/03/logo.png
bestedge
2021-10-20 08:02:39
2021-10-29 08:07:27
What Are Closing Costs?