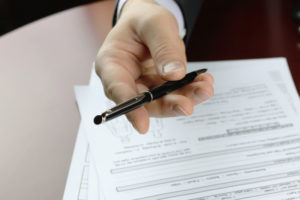 The real estate market is one of the backbones of the American economy, but every transaction is vulnerable to some level of risk. This is why title insurance has existed for more than 125 years to protect home buyers and lenders alike.
Title insurance is a simple insurance policy that exists in two forms. If you are the buyer of a real estate property, title insurance protects your investment in the unlikely scenario that a title defect is discovered after your sale. Title insurance also covers the institution providing the buyer's mortgage loan for the same reason.
Most home buyers are surprised to learn that the title of their home might not be free and clear. The following three title defects are a few of the problems that could threaten your newly purchased home without title insurance.
Unknown Liens
Lien is a claim that can be placed on a home in response to money owed by the homeowners. It serves as a legal notice that the home cannot be sold until the debt is resolved. Mortgage companies don't offer financing until all liens are cleared from a property. Liens are typically uncovered before a home is sold, but it's possible for an unknown lien to be discovered after you've already purchased your new dream home. Without title insurance, you would risk losing your home due to a lien you never caused. Read more
https://www.benefittitle.com/wp-content/uploads/2014/03/logo.png
0
0
Benefit Title Services
https://www.benefittitle.com/wp-content/uploads/2014/03/logo.png
Benefit Title Services
2018-11-10 08:26:34
2018-12-16 08:37:06
The Sneaky Title Defects That Could Threaten Your Home Ownership