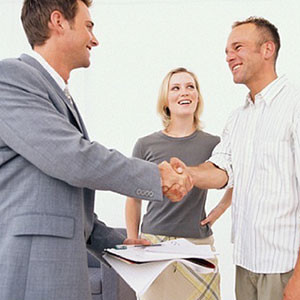 Selling your home can be a daunting task, and if you aren't prepared to deal with buyers and negotiations on your own, it can be a good idea to hire a real estate agent. Getting an agent based on selling price or commission rates can be a mistake. Here are three things you need to look for in a real estate agent in order to sell your home successfully.
Educational Background
Ask your real estate agent for their credentials. You will want to make sure that they have the proper education, certifications, and licensures to be a successful real estate agent. They should be familiar with all of the laws and regulations related to selling a home, as well as the entire process from start to finish. Newer agents might not have as much experience, but if they have the required education and certifications, they should be able to do the job.
Networking
The best real estate agents are part of a network of agents. Some homes sell faster because the real estate agent has connections to other agents representing buyers. Your real estate agent should also have a network of professionals to work with, including appraisers, title insurance and searches, and other services required while selling your home.
Negotiation Skills
The best real estate agents have awesome negotiation skills. Your asking price is rarely the price that you will actually get for your home. It is a good idea to have an agent that can handle negotiations on your behalf. When a buyer makes an offer, they should be willing and able to negotiate on price rather than take the first offer for a quick sale.
When you are selling your home, a real estate agent is just one of many professionals you will work with. If you have questions about title searches, title insurance, and other title and closing services, contact us today for more information.
https://www.benefittitle.com/wp-content/uploads/2014/03/logo.png
0
0
Benefit Title Services
https://www.benefittitle.com/wp-content/uploads/2014/03/logo.png
Benefit Title Services
2019-06-10 19:33:34
2019-06-26 19:35:21
3 Things to Look for in a Real Estate Agent When Selling Your Home