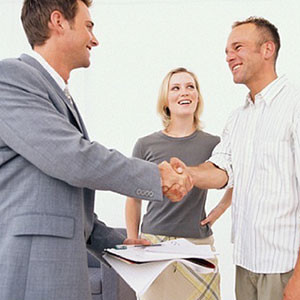 You might be in the market to sell your home and are debating whether you want to hire a real estate agent. There are plenty of people who choose to sell their homes on their own, and they can be quite successful. However, there are many benefits to hiring a real estate agent to help you with the home-selling process.
Experience
Chances are, this is your first or second time selling a house. A real estate agent has education and sometimes years of experience in house selling, and this can be of use to you. An agent will be able to filter through serious buyers and people who only want to tour houses. Also, it'll be their job to take the weight off your shoulders when it comes to the technical side of house selling. The amount of paperwork that goes into selling can be very extensive, so having an agent to take care of it is something you should take advantage of.
Knowledge
Real estate agents are well versed in the housing market. They will be able to guide you through financials and how much homes are selling for. Agents will also be able to provide information about your neighborhood and its statistics. Real estate agents know to take note of school information, crime rates, recent foreclosures, and demographics. These factors can affect the process of selling your house, so it is best to have someone there who is educated.
Negotiating
When someone is interested in your house, they might come to you with conditions or a price that might not be what you are looking for. A real estate agent can act like a buffer between you and the buyer and negotiate terms that are fair for both parties. Another benefit to hiring an agent is that all the negotiating will be done through them with full confidentiality.
Selling your home with the help of a real estate agent is worth the money and will prove to be of great help to you. Don't be afraid to be picky when it comes to who you hire to help sell your house. You can reach out to us for help finding a real estate agent that suits your needs!
https://www.benefittitle.com/wp-content/uploads/2014/03/logo.png
0
0
Benefit Title Services
https://www.benefittitle.com/wp-content/uploads/2014/03/logo.png
Benefit Title Services
2019-01-10 19:22:42
2019-01-21 19:24:27
The Benefits of Hiring a Real Estate Agent to Help Sell Your Home