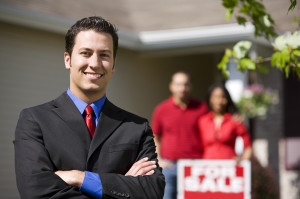 Selling a home can be stressful, but when you are selling a home long distance it can be even more so. There are a lot of reasons you might be needing to sell your home long distance, such as relocation for a job or to be closer to family in an emergency. Whatever your reasons for needing to sell your home from another city or state, there are some additional things you need to consider before putting your home on the market.
Safety and Security
When you have a home sitting vacant, it can be a safety and security issue. You run the risk of vandals, drifters, or thieves coming into the home and destroying the property. While this is true even if you are in the area and selling your home after moving out, it is even more of a concern when you are not in the area to keep an eye on the property.
One of the best things you can do is team up with neighbors to keep an eye on the property. Enlisting the help of the neighbors ensures that any unusual activity at the house will be noted and reported to the police. Of course, if you send workmen over to make repairs you need to notify the neighbors so that they do not call the authorities unnecessarily.
Frequent Trips
Even though you are selling your home remotely, you should plan to make several trips back to the house you are selling. You will need to meet with potential buyers, especially if you are selling your home for sale by owner. You will also need to be there for the home inspections and appraisals, to make sure that any necessary repairs are addressed. Finally, you'll have to go back and forth to sign the offer, purchase agreement, and close on the house.
If you are selling your home long distance, Benefit Title can help. We can take on responsibility for many of the steps of selling your home, from listing to offer to closing. Contact us today for more information.
https://www.benefittitle.com/wp-content/uploads/2014/03/logo.png
0
0
Benefit Title Services
https://www.benefittitle.com/wp-content/uploads/2014/03/logo.png
Benefit Title Services
2019-05-20 18:09:54
2019-05-30 18:12:52
Selling Your Home Long Distance: Things to Consider