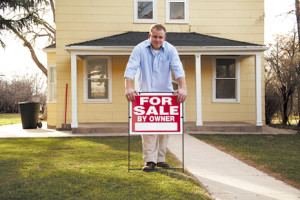 Many people are now selling their homes as for sale by owner, yet often sellers are not sure what to expect once they get an offer on their home. Getting an offer is just the first step in the lengthy closing process. In fact, from offer to closing day is typically at least 30 to 45 days. Knowing what to expect during this process will help you be better prepared.
Purchase Agreement
After you accept and sign an offer on your home, the next step is the purchase agreement. The purchase agreement outlines things like who gets to keep the appliances, what if anything has to be repaired before closing, the buyer's inspection, how much the buyer will put down in earnest money, and the closing date. This important document is the basis for the closing on the home.
The Closing Process
From this point forward, everything is scheduled to be completed by the established closing date. There are several steps that will be taken between the offer and closing. These steps include:
Opening escrow
Reviewing and clearing the title
Home inspection
Necessary repairs
Appraisal
Offer renegotiation
Pay off hanging debt on property
Final walkthrough
All of these steps must be completed before the closing date. As you can imagine, there can be some surprises or delays that can arise during these tasks. A title search could go awry or be delayed, the home inspection could bring up some necessary repairs you weren't prepared for, or the buyers could try to renegotiate the price based on the findings of the inspection. The closing date can always be renegotiated.
If you are selling your home for sale by owner, there is no need to try to go through this process alone. At Benefit Title we can help you with many of the steps required to sell your home from offer to closing. Contact us today for more information.
https://www.benefittitle.com/wp-content/uploads/2014/03/logo.png
0
0
Benefit Title Services
https://www.benefittitle.com/wp-content/uploads/2014/03/logo.png
Benefit Title Services
2019-05-10 18:06:51
2019-05-30 18:08:41
From Offer to Closing: What Sellers Can Expect