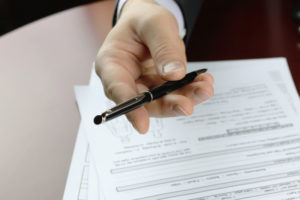 Did you get all the way through closing while purchasing your new home only to discover that the seller can't produce a title or deed for the property? If a seller isn't able to produce a clear title, the home sale might not be valid. Here's what you need to do next.
Understand what a clear title is.
A clear title means that a real estate deed has no title defects such as co-owners not in on the deal or lienholders or stakeholders preventing the sale. A property deed can easily be obtained through the courthouse; and if a seller won't or can't produce the title, it is probably because they don't want you to know about a defect.
Contact your title insurance company.
When you bought your home, you should have picked up a title insurance policy that would protect you in these types of situations. Even if you do not have a title insurance policy of your own, it is certain that your lender does. If you don't have a lender and bought directly from a property owner, you might not have had a requirement to get title insurance.
If you didn't get title insurance before closing, you should still contact us for assistance. It is never too late to do a title search. In most instances we will be able to help you use this information to effectuate a resolution. However, in some cases you may need to contact a real estate attorney for defects not covered by title insurance.
If you are in need of a title search to discover why you can't get a title to your new home, contact us today so we can assist you.
https://www.benefittitle.com/wp-content/uploads/2014/03/logo.png
0
0
Benefit Title Services
https://www.benefittitle.com/wp-content/uploads/2014/03/logo.png
Benefit Title Services
2020-06-20 19:53:53
2020-07-03 21:33:28
What to Do When a Title Cannot Be Produced by the Seller