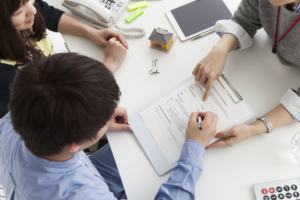 Whether you are buying or selling a house, there are certain things that always happen at closing that you need to be prepared for. There are specific parties that must be present or represented, and there are associated costs you may not be aware of. Here is what you need to have with you when you meet for closing.
Parties Present at Closing
You know closing involves the buyer, seller, and perhaps a realtor, but it is usually a surprise to homeowners that there are many others that must be present or otherwise represented. Some situations vary; but as a general rule, the following parties must be present or represented at closing:
Buyer and seller (and others with interest in the property)

Realtor or real estate agent for either or both parties

Lender that currently holds mortgage for the seller

Lender that will hold mortgage for the buyer

Title company

Other interested parties
Closing costs
Most first time homeowners are completely unaware of the upfront cost of closing on a home. In addition to making a down payment, an escrow good faith payment, and arranging for a mortgage, you also need to set aside up to six percent of the sale price for closing costs. These must be paid with a certified or cashier's check at closing.
Title or Closing Company
A title search gives both parties to a sale the opportunity to make sure there are no problems with the title that would prevent transfer upon closing of the sale, but the title services you need go beyond this title search. Lenders and buyers need to have title insurance to protect them in case something comes up in the future, such as an unknown tax lien. 
A title or closing company also serves another purpose. These companies often hold escrow for the earnest money that seals the contract. They can also be an impartial third party to facilitate the closing and make sure that everything is in order. This is often a good idea, even if you are working with a realtor.
Are you getting ready to close on your home purchase? Contact us today to get started.
https://www.benefittitle.com/wp-content/uploads/2014/03/logo.png
0
0
Benefit Title Services
https://www.benefittitle.com/wp-content/uploads/2014/03/logo.png
Benefit Title Services
2020-08-20 08:51:48
2020-08-29 08:53:36
Things Required for Closing You Probably Didn't Think About