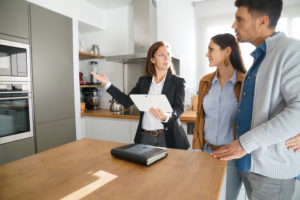 When you need to sell your home quickly, working with a realtor is often your best bet. About 89 percent of people who sell their homes use a real estate agent. Using a realtor has many benefits, including getting your home into all the major listings and having someone on your side throughout the purchase and closing process. Here's how to work with a realtor to sell your home quickly.
Talk About Bottom Offers
Talk to your realtor about the lowest possible price you are willing to accept for your home. When your realtor knows how low you are willing to go, it will help them in negotiating with potential buyers. You will be able to sell your home much faster if you are able and willing to negotiate a lower price than your listing price. Your realtor can help you set your listing price and determine the lowest amount you should accept.
Follow Advice for Staging
Your realtor knows what sells homes, and they are going to work hard to impart that knowledge on to you so that you can sell your home faster. It benefits both you and your realtor to sell the home quickly, so it makes sense to follow their expert advice. While some of the things your realtor tells you to do to stage your home might be impossible or difficult due to finances or time management, but you should be able to accomplish most things easily.
Let Them Do the Work
It can be tempting to micromanage the people in your employ, especially when it involves something financially important like a home sale, but it is important that you let your realtor do their job with minimal input from you. Your realtor will come to you if decisions need to be made or things need to be done to sell the home faster. Let them do their job and be content to play your role as host and homeowner.
If you are looking to sell your home fast, there are some things about closing that you don't want to go wrong. Contact us today for more information about how we can help.
https://www.benefittitle.com/wp-content/uploads/2014/03/logo.png
0
0
Benefit Title Services
https://www.benefittitle.com/wp-content/uploads/2014/03/logo.png
Benefit Title Services
2019-09-10 10:30:07
2019-10-02 10:32:54
How to Work with a Realtor to Sell Your Home Quickly