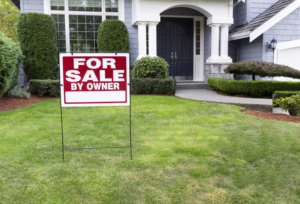 Selling your home on your own without an agent might be more work than you first think. There are a lot of things to consider when you are selling your home yourself. It is important that you recognize what you don't know about selling your house so that you can get the most out of the experience. Many people who start out with "for sale by owner" turn to an agent after the first 30 to 45 days.
You'll Have to Work Hard
It's hard work to sell a house. And because you're not doing it as your source of income like agents, you'll have to squeeze in the effort around your work and social schedules when you can. You'll have to put in quite a bit of time writing and placing ads online and in newspapers, in addition to putting out "for sale" signs and passing out flyers. You'll also have to hold open houses and put your home out there so that more people see it for sale.
You'll Have to Spend Money
The MLS listings is really where it's at with listing real estate, and that can only be done by an agent. There are some sites and services that will list your home in the MLS listings databases for a steep fee, and this is usually necessary if you want to get your home in front of more buyers. You'll also have to spend money on advertising, making flyers, and newspaper ads.
Use the Agents
Every person who tries to sell their home "for sale by owner" winds up getting contacted by agents. Even if you specify that you don't want agents to contact you, it will happen. When it does, take advantage of these interactions. Ask for advice and their opinion about what might be preventing your home from selling. Most agents are more than happy to help because they are banking on you turning to them when you're tired of the "for sale by owner" process.
If you are selling your home "for sale by owner," there are a lot of things that you'll need to handle from listing to closing. Let us help. Contact us today for more information or to get started.
https://www.benefittitle.com/wp-content/uploads/2014/03/logo.png
0
0
Benefit Title Services
https://www.benefittitle.com/wp-content/uploads/2014/03/logo.png
Benefit Title Services
2019-07-20 14:59:33
2019-07-30 15:02:11
For Sale By Owner: What You Need to Know Before You Start