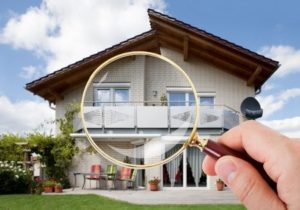 For the most part, the inspections you need to sell your home are up to you and the buyer. In most cases, additional inspections requested by the buyer are their responsibility to pay. However, a buyer's home inspection is much more common than it once was, and there are other inspections that might be requested by the buyer, their lender, or their appraiser. Here's what you might be able to expect when you sell your home.
Appraiser requested inspections
The buyer's lender will want an appraisal of the property that you are selling to make sure that it is a worthwhile investment before backing the sale. An appraiser may request certain inspections depending on what they find in their initial appraisal. 
Pest inspections: Most homes selling for under $300k are being required to have a pest inspection prior to the closing of the sale. This is due to the fact that older, less expensive homes are not as well sealed as newer homes. This can lead to an increased risk of pest infestations such as ants, termites, and other damaging insects.

Roof inspections: If the appraiser has some concerns about the roof, soffit, facia, or gutters, they might require a roof inspection. This must be done by a professional, licensed contractor and reported to the appraiser, buyer, lender, and you, the seller.

Chimney inspections: Having a fireplace doesn't automatically mean that you are going to need a chimney inspection. This is another area in which you don't have to worry about inspections unless the appraiser notices something off about your chimney or fireplace. If they do request a chimney inspection, make sure to comply.
Buyers' home inspections
Buyers' home inspections are a fairly new development in the real estate industry, but they are becoming increasingly common so you should expect to run into at least one before you sell your home. These inspections are done solely so that the buyer can determine the renovation or maintenance needs of the home, and they are the sole responsibility of the buyer. 
Buyers might ask for other inspections, such as:
HVAC inspections by a licensed contractor

Electrical inspections, both at the meter and panel and within the home

Plumbing inspections

Renovation specialists for ideas, quotes, and estimates
Once the buyer is satisfied with the results of the inspections, they might request some repairs prior to closing. You have the right to deny unreasonable repairs, but keep in mind that the buyer can back out anytime before closing.
If you need help navigating the murky waters of home inspections, contact us today for assistance.
https://www.benefittitle.com/wp-content/uploads/2014/03/logo.png
0
0
Benefit Title Services
https://www.benefittitle.com/wp-content/uploads/2014/03/logo.png
Benefit Title Services
2020-10-20 09:58:27
2020-11-05 10:00:32
Common Inspections You Should Expect the Buyer to Request