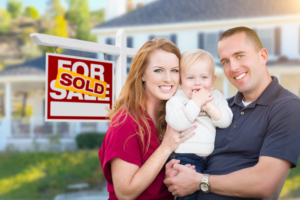 Are you trying to figure out the best way to sell your home? You really have two main options—hire a realtor or sell FSBO (for sale by owner). While a realtor will handle everything for you from start to finish, selling your home yourself can save you a lot of money. If you're certain you can find a buyer on your own, you might consider using services such as ours to handle those parts of the sale you are unfamiliar with.
We can handle all inspections and appraisals.
Most home sales require at least one inspection or appraisal. These can be difficult to arrange if you are acting on your own, but our professional service will handle these for you. We can also give you the reports in layman's terms so that you know exactly where you stand with your sale.
We handle everything to do with your property's title.
That includes providing title insurance to all parties, doing a title search to ensure there are no defects, and being present at closing with such information and documentation.
We take you through the sale and closing process.
Finding a buyer for your home and accepting their offer is just the first step in a process of selling your home. It isn't like selling a car. You can't just sign over the title and be done. There is a process that must be followed to protect all parties. Especially if your buyer is getting a mortgage, there are certain documents that will need to be located or created.
We represent you at closing in the same way as a realtor
.
We handle all aspects of your closing, the same as a realtor might. We only charge for the closing activities that are required, and you won't have to pay a commission like you would if you hired a realtor. This can give you the same quality closing experience with less cost.
Are you ready to get help with your home sale? Contact us today to get started.
https://www.benefittitle.com/wp-content/uploads/2014/03/logo.png
0
0
Benefit Title Services
https://www.benefittitle.com/wp-content/uploads/2014/03/logo.png
Benefit Title Services
2020-08-10 08:46:33
2020-08-29 08:51:11
How Our Services Measure Up to a Realtor When Selling Your Home