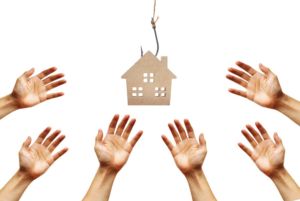 Property fraud is a white-collar crime that's rapidly growing in prevalence in the United States. It's crucial for homeowners throughout the state of Florida to protect themselves against the growing risk of property fraud. Luckily, free property fraud alerts are now available in Hillsborough County and can simplify the process of property fraud protection. 
Let's learn more about property fraud and how to sign up for free alerts to protect your home in Hillsborough County. 
Understanding Property Fraud
Property fraud occurs when scammers create and file fraudulent deeds. To do so, the scammer may counterfeit the homeowner's identity, illegally transfer the property into his or her name, and officially record a document in the county's official records.
With a fake deed, a scammer can convince people to pay money to rent or buy a house that isn't theirs. Property fraud is sometimes also referred to as "house stealing" and can cause major problems for the true owner of the property. 
Fraudulent Documents in the Official Records
Your local County Clerk and Comptroller records documents in the county's official records. However, the clerk doesn't determine the legitimacy of the recorded documents. This makes it possible for forged documents to be officially recorded, so long as the applicable fees are paid and the document is filed correctly. 
Free Property Fraud Alerts in Hillsborough County
To address this risk in Hillsborough County, Pat Frank, the Hillsborough County Clerk of Court and Comptroller, is offering a free property fraud alert program. By simply filling out an online form, property owners can receive alerts by email or phone whenever a document is officially recorded in Hillsborough County under their name. This ensures that property owners are notified of potential property fraud and can take prompt measures to address the issue before it has severe consequences. 
It's easy (and free!) for homeowners in Hillsborough County to utilize this tool. Visit the website of Pat Frank, Hillsborough County Clerk of Court and Comptroller, to fill out the online form. After submitting the form, you'll be notified of any documents recorded using your name. Don't pass up this free and effective method of property fraud protection in Hillsborough County!
https://www.benefittitle.com/wp-content/uploads/2014/03/logo.png
0
0
Benefit Title Services
https://www.benefittitle.com/wp-content/uploads/2014/03/logo.png
Benefit Title Services
2020-11-23 17:26:02
2020-11-27 17:41:34
Free Property Fraud Alert